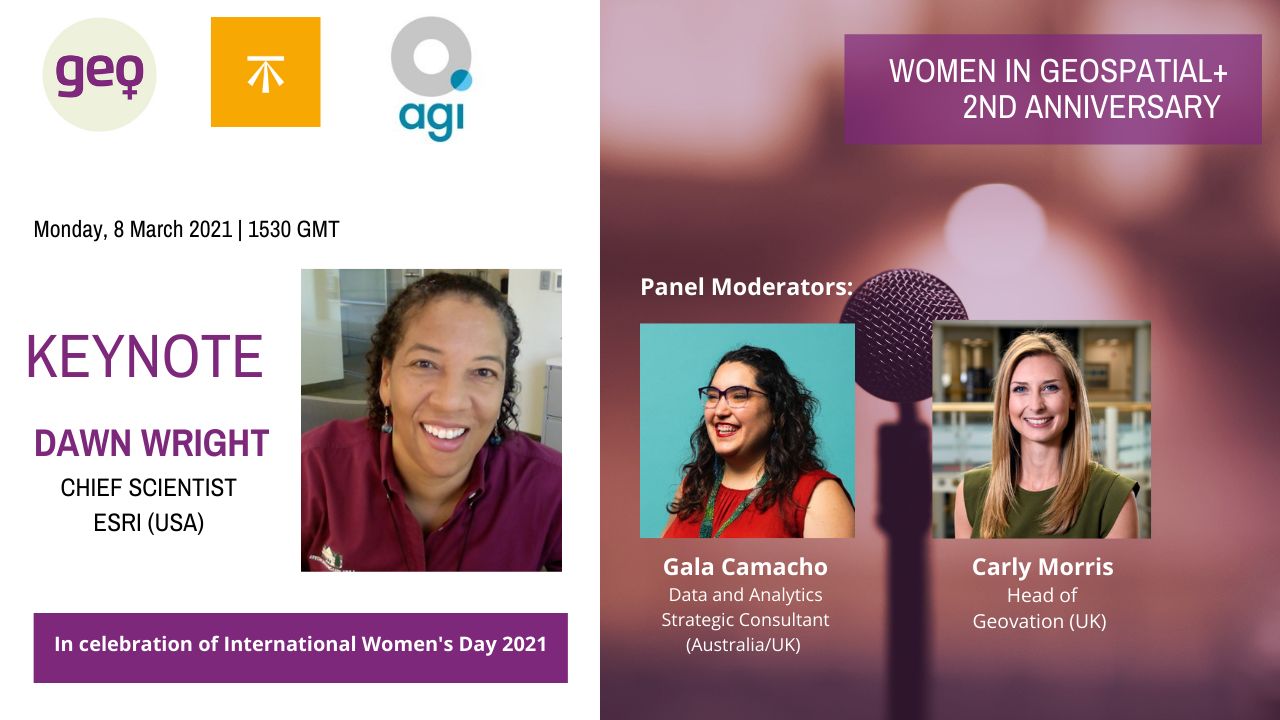 The Women in Geospatial+ Network, in partnership with AGI & Geovation, invite you to celebrate the amazing women of our diverse and global geospatial community on International Women's Day 2021.
There will be the opportunity to hear the career journeys of some of our great female leaders and innovators in the geospatial profession, as well as the chance to pose questions and discuss some of the challenges we as a community face in achieving true diversity across our Geospatial profession.
It is important to note that this is not just an event for Women! This celebration and discussion is for everyone in our community and those that want to learn a bit more about why a career in Geospatial so awesome.
We look forward to celebrating with you on the 8th March 2021.
Please register on
GoToWebinar here.
On behalf of the Women in Geospatial+ Steering committee
www.womeningeospatial.org