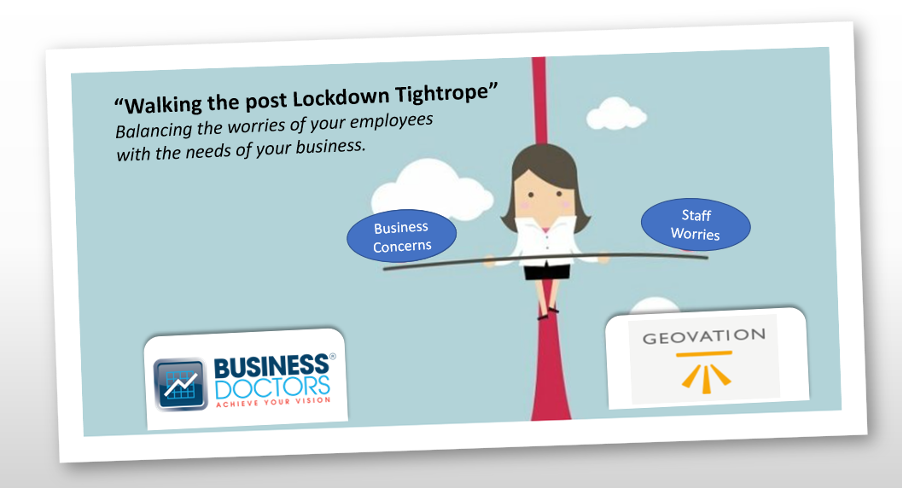 Geovation welcomes
Business Doctors
to bring you this one hour-long session that aims to equip you with tools and advice to help you navigate your business successfully out of the COVID-19 pandemic.
Lockdown has given a jolt to the economy and in particular to startups and SMEs who are more vulnerable to the shocks. The next 6-9 months will force businesses to re-evaluate their approach and operations as they get to grips with the new environment.
Business Doctors say that, walking this tightrope, balancing the needs of the economy (to open up) with the worries of the workforce (is it safe?) with the needs of the SME (will there be paying customers? Can I pay staff?) requires a route map and plan.
Please register here on Eventbrite to receive the access link to our webinar.