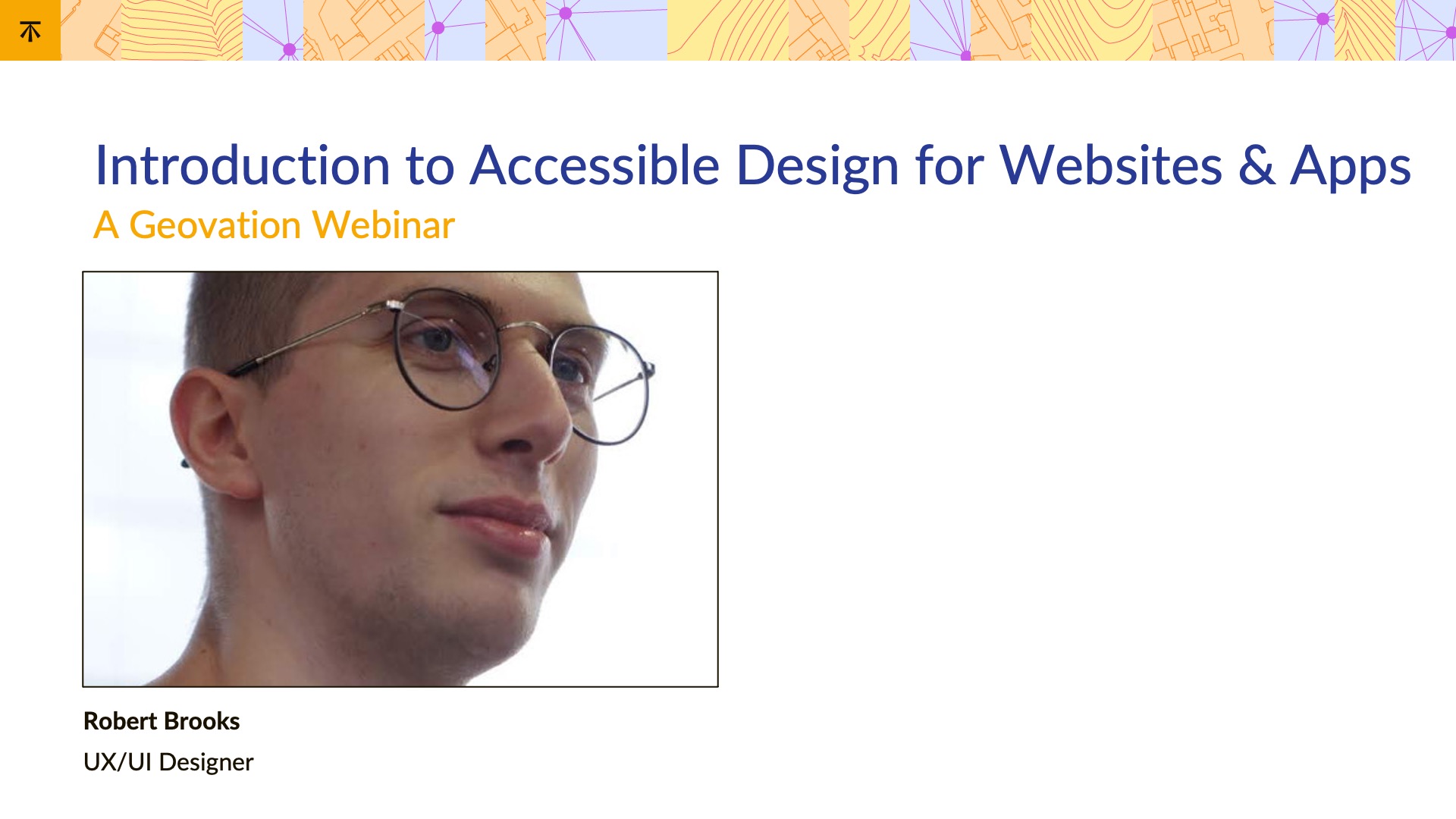 Register on Eventbrite here.
What will you learn?
In this webinar, we will look at how your product can better serve people with accessibility needs. We will cover the basics of what accessibility is, and who needs it. We will also examine the principles of accessible design and implementation. Finally, we will look at some simple things you can do to make your app or website more accessible.
Who is your session expert?
Robert Brooks is a designer with a background in mapping, having previously worked as a cartographer at a wayfinding consultancy. He focuses on usability and process design and delivers work in the fields of UX/UI and service design.
Join us live for your chance to ask any questions you may have.
Become a Geovation Member today, if you are not already, for the opportunity to connect with the Geovation team and become part of a community of location-data innovators.