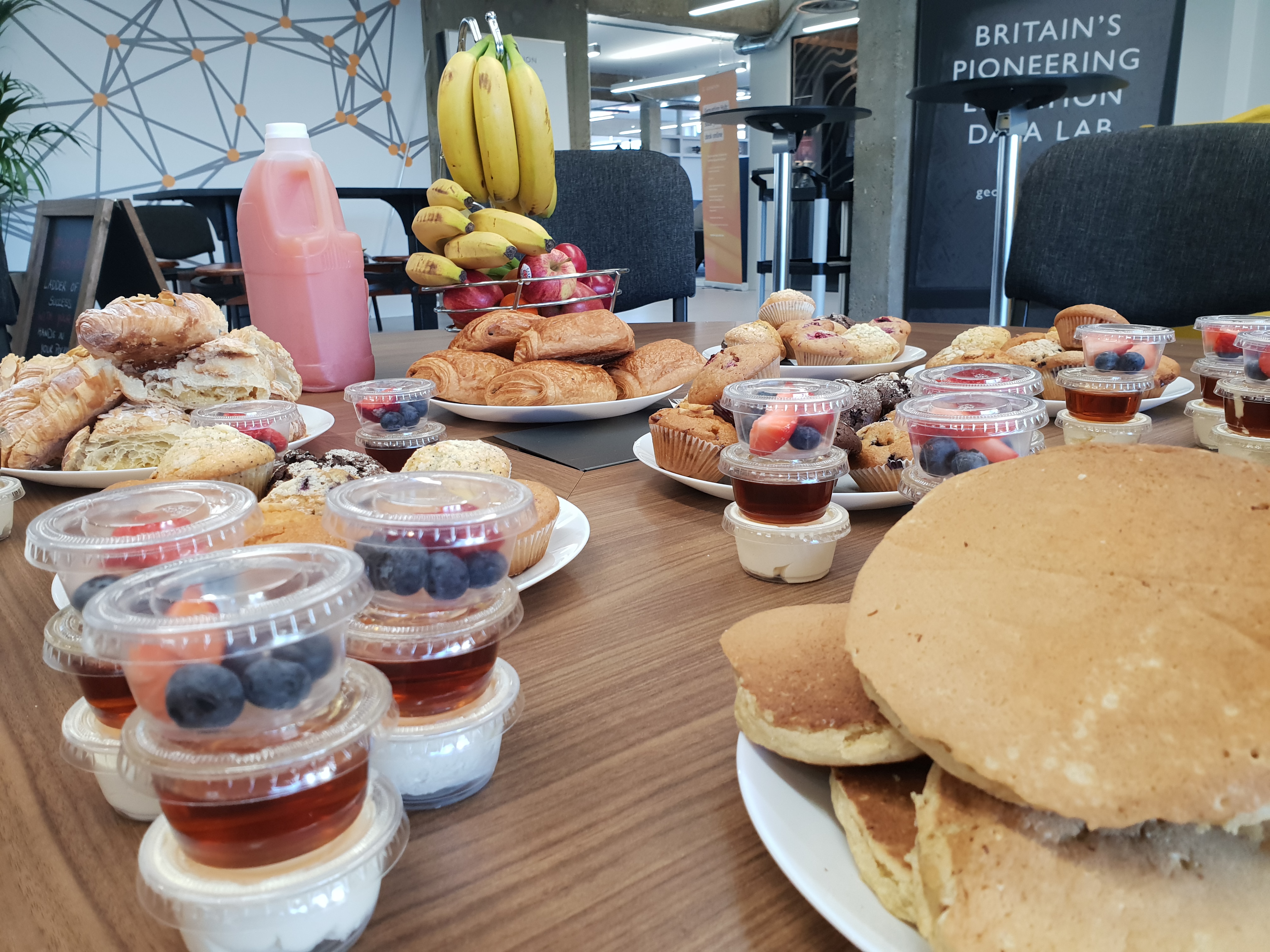 Rise and shine with a delicious, sumptuous breakfast delivered right to our doorstep while networking with like-minded members to find out more about the Geovation community. Our monthly Breakfast Club allows you to network and share experiences at the same time as fuelling up with delicious treats for a productive day.
And because we care for your wellbeing, we do not allow any of those foods to be taken to your working desks - our breakfast has to be consumed in the cafe area to encourage mindfulness, connectivity and learning.
When joining us for this event, please ensure that you adhere to the guidelines and regulations that may be in place, stipulated either by Geovation or the building management.