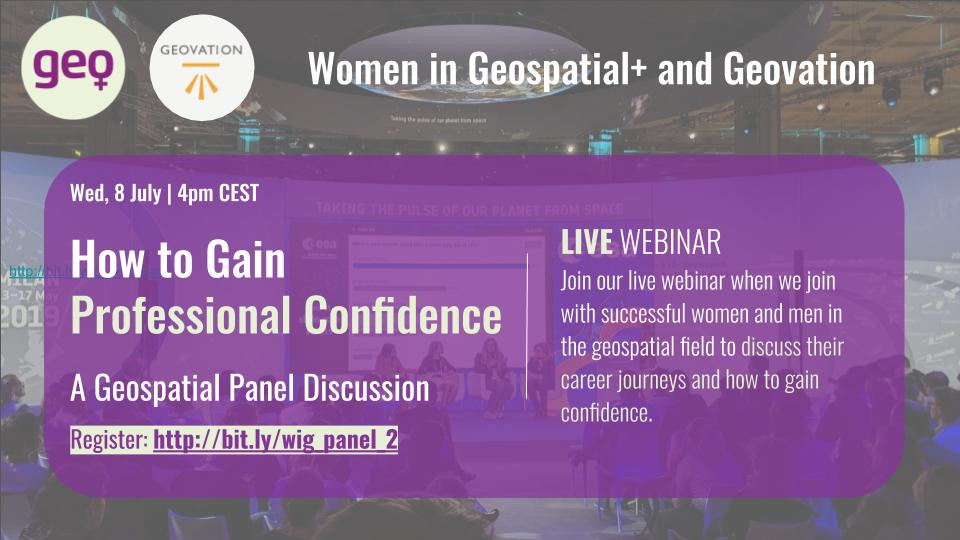 In fields that are male-dominated, it is often challenging for women and underrepresented genders to gain the confidence to speak up and embrace the change.
In this webinar, we provide voices from successful women and men in the geospatial field talking about their career journeys, including tips for how to become successful.
They will discuss how they found their voice and confidence to speak, how they struggled along the way, and what they did to help them eventually make it. They will speak of their various different approaches for rising in the geospatial field as a woman to help encourage other individuals of underrepresented genders gain the confidence to increase the diversity in the geospatial and other career fields and gain professional confidence.
Register on Eventbrite here to receive the access link for this webinar.